Weathering
Weathering
is a word that refers to wear and tear represented on a model car. This may be from actual weather (e.g. sun-faded paint), but more likely due to operational wear.

Examples are:
Dust - Pastel chalk dust generated with sandpaper and applied with a brush
Chipped paint - Use silver paint applied in spots with a small brush
Fuel spills - Use enamel paint diluted with thinner, and allow to a drop to run downwards from the gas cap
The actual weathering will depend on the specific car, how it was maintained, and where it was operated (e.g. offroad).
If you can find photos of the specific car you are modeling, then you can duplicate the weathering fairly precisely. Otherwise just use typical photos of similar cars.
Below: Engine from 1/24 scale Porsche Carrera GT ( Tamiya ). Painted in Black and Gunmetal. Looks nice, but can be improved...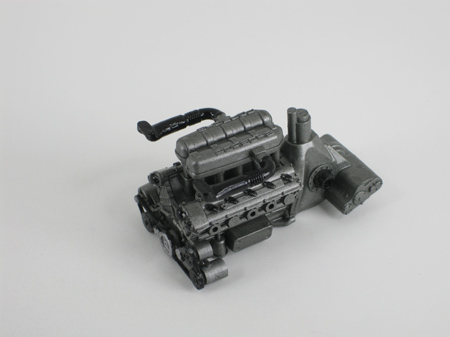 Below: Dry Brushing applied to the Gunmetal portions. Brush dipped in Silver paint, and wiped on paper till most of the paint removed, then run over the surface. This deposits paint on the high spots. Notice how the Porsche letters now really pop and stand out.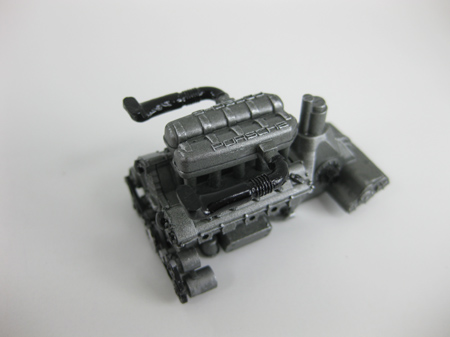 Below: Screws and other features after dry brushing.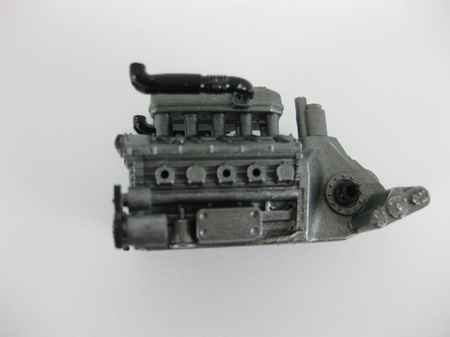 Below: Completed engine.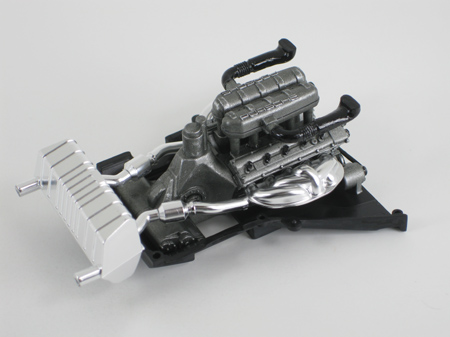 Send us your comments below! Login with your Facebook, Twitter, Google or Yahoo account.