Masking
Masks are used to block paint from areas where you don't want it to go. Two-tone paint jobs, or stripes, will often need masking for sharp separation lines.

Using the correct masking materials will make life easier; the material must stick well to the surface, but still be removable without peeling any of the underlying paint. Masks can be made with tape, film, or liquid. Not all tapes work equally well.
Of all the brands we've tried, Tamiya masking tape works the best. It's a bit more expensive than regular white masking tape, but it can be removed without damaging your paint job. Rub down the edges with a toothpick or similar tool, to prevent paint getting under the edge.
Frisket film is also a great masking material. It's available in art supply stores. It's a low-stickiness, clear film, with a backing material that peels off, and can easily be cut with a knife or scissors. It comes in a large sheet, allowing you to cover larger areas quickly. However it is not as flexible as tape, so for compound curves you can supplement it with masking tape.
Liquid masking films are very easy to use. One popular brand is Micro Mask. You just paint the liquid onto the surface with a brush, and when dry it forms a thin coating. Use a sharp knife to cut away the excess. This is very handy for compound curves and surfaces with lots of protruding detail. It works well for masking windshields.
Below: The pre-cut windshield mask below came with the 1/24 Porsche Carrera GT kit. It's made of the same material as Tamiya masking tape. Another mask will be applied to the front side.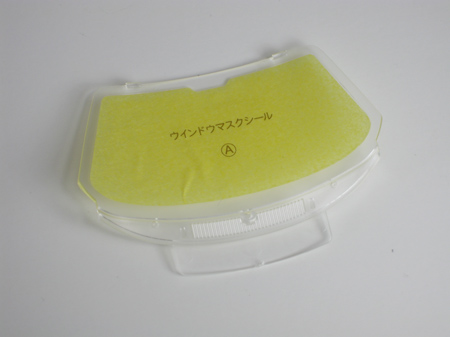 Below: Windshield after being painted using the masks. Notice the nice clean lines of the frames.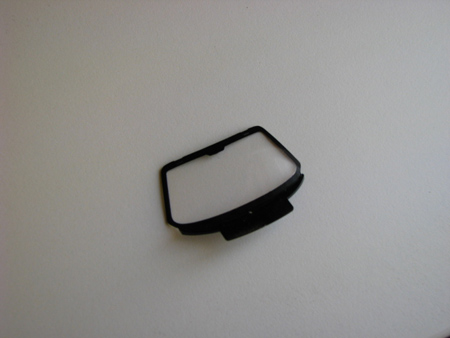 Send us your comments below! Login with your Facebook, Twitter, Google or Yahoo account.