Interior
Read and follow the instructions for painting the model car interior carefully. There is almost no access to the interior after the body is joined to the chassis, so the time to paint and detail the interior is before the final assembly.
The interior can be hard to see when it's enclosed. But a good paint job can provide good contrast for the interior details, rewarding the close-up viewer of the model with a realistic view.
Below: Interior parts mounted on paper using hot glue gun, in preparation for painting.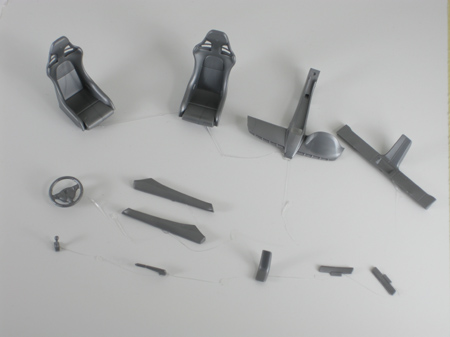 Below: First mist coat of paint applied with an airbrush.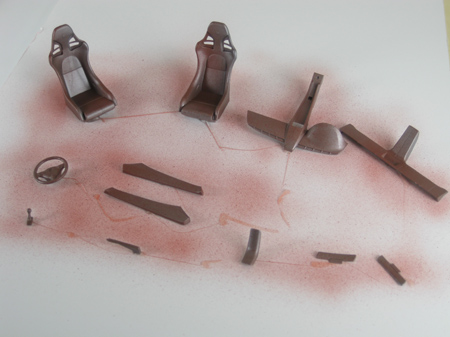 Below: Second mist coat.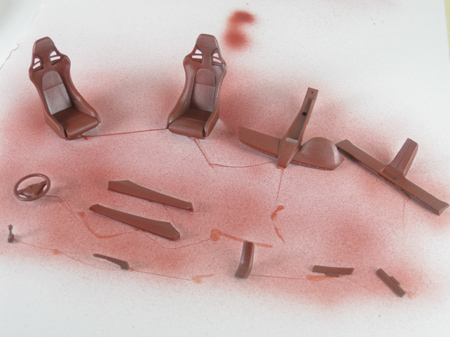 Below: Final coat of paint. Make sure all the nooks and crannies are painted.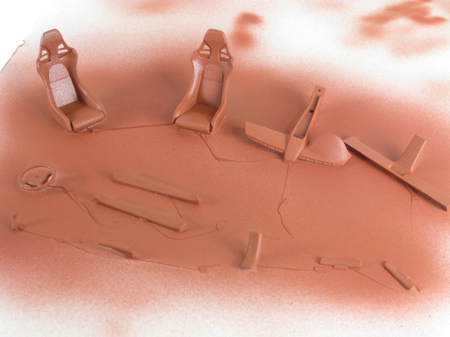 Below: Dashboard, steering wheel and console assembled.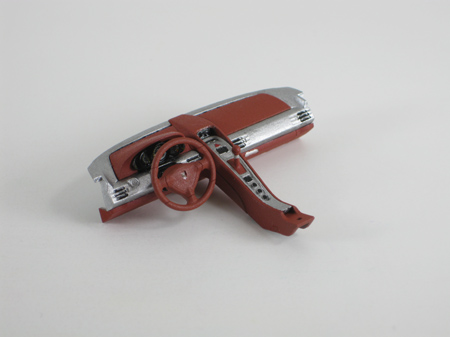 Below: Interior of 1/24 scale Porsche Carrera GT, inserted into the chassis.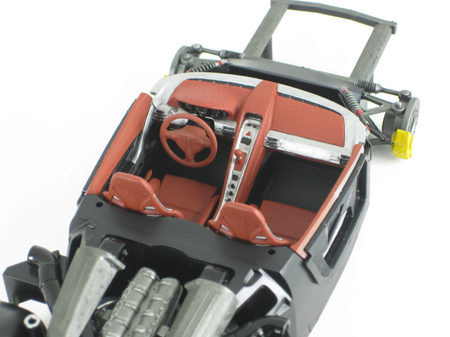 Send us your comments below! Login with your Facebook, Twitter, Google or Yahoo account.